When you are ready to start a website, you first have to consider certain factors before hiring a web design company. Website design price in Malaysia ranges from cheap to costly, and it's vital to know for what you are paying. In this guide, you'll learn about web design Malaysia price differences and how to find the right Malaysia web design package.
Things to Consider Before Asking Website Cost When hiring a Malaysia website designer, you should have some information ready before you start your search. Here is a good list from which to start:
Do you have a domain name?
Do you have a domain name?
Do you have your own logo? If your web designer is going to have to create one or hire someone to create a logo for you, you will have to add that cost to your budget
Why do you want the website? What function do you want it to perform for you? For example, an eCommerce site has specific website building requirements
Will a template design be usable, or will your web designer have to custom build a web design for you?
Do you want a theme for your website? Will you provide it? Does it have to part of the Malaysia website design package?
Do you need a fast website? How many pages will your website need? Do you need a dashboard?
How much traffic do you expect? Do you need a marketing or SEO plan included with your Malaysia web design package?
Do you need a database or other special feature included in your Malaysia website design package?
After accounting for all these items, you will be in a position to get the best web design Malaysia price structures.
How Does a Web Design Company Calculate Website Cost?
When calculating how much a web design will cost, your website designer will consider all of the elements that you want to be included in your website design package.
Your Malaysia web design package will include one-time costs and ongoing costs. We've broken them down for you so that you can factor your Malaysia website design price and your ongoing fees into your budget in the appropriate places.
One-Time Costs
The one-time costs of website design packages are those that aren't repeated unless you decide to completely overhaul your website. In this case, you might have to pay a new web design or theme creation fee. You'll only pay one time for the set-up of the website.
Adding eCommerce functionality means that you can use your website as a store. ECommerce functionality is expensive because it includes inventory tracking, sales tracking, transactional software, tax collection and distribution, shipping fees and function, and expense tracking.
Multimedia design involves incorporating audio, video, and text into web design. Multimedia designers have special skill sets and can be quite expensive if they are creating the multimedia content as well as incorporating it into your website design package.
Database integration is costly. Having a database running behind the scenes of your website improves the appearance and functionality of your website, especially if you have an eCommerce site. If you have to update your website, you have to pay separately for each integration of data.
So, when looking at website design Malaysia, cheap options aren't going to give you the features listed above.
Web design or theme creation: RM0 – 80,000+
Website content creation: RM1,500 – 20,000+
ECommerce Functionality: RM2,000 – 20,000
Multimedia Design: RM1,000 – 40,000+
Database Integration: RM20,000 – 100,000+ (each integration)
Monthly Fees
Monthly fees include maintenance fees for your webmaster and SEO costs.  SEO stands for "search engine optimization." It focuses on placing your site high on Google search pages. If you want your website to be seen, you need SEO to keep it at the top of search engine results pages and in the map results.
SEO: RM1,000 – 5,000+
Ongoing maintenance: RM300 – 500+
Backup services: RM20
Annual Costs
If you haven't already purchased a domain name, you or your website designer will have to buy one. You will also need a host for your website. Both the domain name and the hosting service are annual fees that you will have to pay directly or include in your Malaysia web design package if it includes webmaster services.
You can also opt to include a content management system (CMS) in your website design package. A CMS is a software program that allows users to manage routine content changes directly through the site, without having to go through a webmaster. Users can add, edit, upload, and delete content. Your webmaster will manage the more complicated and technical tasks.
Domain name: RM30 – 80 (annually)
Website hosting fees: RM180 – 1,500 (annually)
Content management system: RM0-60,000+ (annually)
We include labor costs separately because they vary from project to project and are difficult to calculate for general Malaysia web design prices without knowing how much is involved. We have a more specific website design Malaysia pricing guideline in the next section.
You can get a free domain name from some website designers if you purchase one of their website design packages, and they might even include web hosting fees, too.
Special Pricing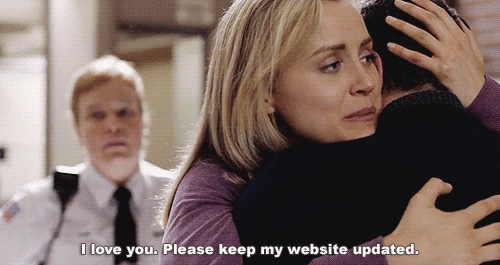 Labor: RM80-300 (hourly)
Based on Malaysia website design prices, the cheapest option will be at least RM2,000 + labor for a basic website built on a template with no special functions like eCommerce, multimedia, or database. This Malaysia web design price is low because it does not include SEO or content management fees.
The most expensive Malaysia website design will be over RM327,000 + labor, including a custom-built website, eCommerce, multimedia features, a database function, and ongoing SEO and content management.
Prices for Different Types of Websites in Malaysia
Here are some examples of different types of websites and the price for setting each one up:
| | | |
| --- | --- | --- |
| Package Type | Included Services | Price |
| Basic One Page | Website set-up from template; one page; sections included; Landing page (SEO); best for small businesses; no customization; domain name; one-year hosting fees | RM1100 |
| Multipage | Website set-up from template; content distributed among 5-6 curated pages; mobile-ready; SEO, including multiple keywords; scalable; some customization; domain name; one-year hosting fees | RM2,800 |
| ECommerce page | Website set-up from template; SEO, including multiple keywords; multiple products pages; scalable; some customization; eCommerce ready; integration with online payment system; training on how to add and remove products, manage stock, track payments, and shipments; domain name; one-year hosting fees | RM5000 |
| Custom-made Website | Every feature is customized to your specifications; domain name; one-year hosting fees | RM8000 and up |
A basic one-page website is usually used by individuals or small businesses. It is a landing page that includes necessary information about the company, including name, address, email address, social media links, services, etc.
A multipage website will have a landing page, several click-through pages from a menu (usually "Contact Us," "About Us," social media links, "Services," and maybe a page for each service).
Why is There a Difference in Price between Web Designers?
Different types of websites require different skill sets to implement. Website development costs can vary from web designer to web designer. A basic one-page website can be built by just about anyone. Dropping content into a template with almost no coding involved won't require a highly-skilled website designer and won't take very much time at all.
Be wary of designers who offer monthly pricing for website design. Be sure to calculate the overall annual cost before choosing a company with a seemingly cheap price per month that is much more expensive over the course of a year.
Building an eCommerce website or any website with database integration requires a website designer with specialized skills and experience. You want your new eCommerce website to work well and look attractive to customers, so you should hire an experienced eCommerce website designer.
The most complicated and skills-dependent type of website to build is a custom website. A website designer will have to be able to code, curate or write content, incorporate databases and multimedia features, and, possibly, even include eCommerce options.
For a custom-built website, you need a highly-experienced coder who can design an attractive, functional website, and who will support it. For all of these skills and top-notch results, your cost for the website designer will be higher than for less complicated website builds.
Another cost factor is the equipment needed to build the website. The more complicated your web design is, the greater the likelihood that your website designer will have to use expensive software and hardware tools to build it.
If your Malaysia website designer is in high demand because they are skilled at building websites that satisfy every customer, you will probably have to pay more. Since their demand is high, their time is likely limited.
Time is a key factor in your Malaysia website design package. If you choose a designer who is less expensive and less experienced, that designer may take longer to build your website due to their lack of experience. Make sure your website design price includes how long it will take. Be sure to ask what happens if the designer delivers the website after the expected deadline.
Conclusion
When you decide to hire someone to build a website for your company, you will have to decide what you want and the price you're willing to pay. With such a wide range of services and web design prices available on the market, you should be able to find a website designer in Malaysia who can build what you want within your budget.