With a growing population of entrepreneurs in Malaysia, it would be weird if a business does not sign up for an e-commerce site to operate their enterprise. The economy today has grown so extensively, especially in Malaysia where the country has become one of the best marketing platforms across Southeast Asia (SEA). In the age of digital technology, many have benefited from e-commerce to build and expand their market.
E-commerce in Malaysia has significantly advanced over the years. It is developing both in terms of sales volumes and the number of online shoppers. Many consumers nowadays prefer to do their purchases online instead of offline. It can save much of their time rather than going to the physical store and at the same time, merchants can also save a part of their time while gaining profit from online sales. Building ecommerce site is easy but it will need more time, effort and budget to implement right digital marketing funnel in your store. Check out our tested digital marketing services here.
It is stated in the Digital Malaysia 2019 report by We Are Social, Hootsuite that 78.4% of Malaysian popular are active internet users. Typically, the usage of the internet comes in various forms such as social media, entertainment and most importantly, to do any business or transaction online via an e-commerce platform.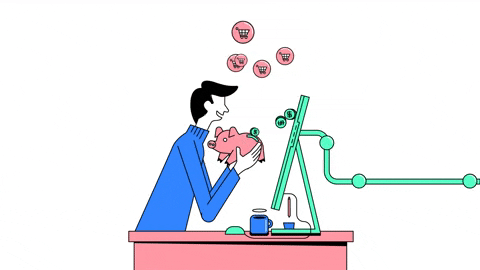 With many e-commerce platforms available in Malaysia, below are the top 10 e-commerce sites in Malaysia that are worth to note:
1. Lazada
Lazada is a popular e-commerce site not just among Malaysians, but also in Indonesia, the Philippines, Singapore, Thailand and Vietnam. It serves as an online department store and marketplace for retailers to sell their own products online. It first began its establishment in 2011 by Rocket Internet and Lazada operates as a middle person between the buyer and seller.
The company makes money by charging sellers a commission for every successful sale made. They also have started to do sponsored product ads on the website.
Website: https://www.lazada.com.my/
Category: Online marketplace (C2C & B2C)
Monthly traffic: 31.29 million
2. Shopee
Shopee was established in 2015 and it has since been a fierce competitor to Lazada as they both serve the same services. Shopee is an e-commerce marketplace in Malaysia that assists in connecting between buyer and seller on the transaction process for purchases. However, what makes Shopee different than Lazada is that Shopee focuses more on mobile shopping. This is meaning to say that Shopee has a better mobile app than Lazada. Lazada first began their e-commerce platform in Malaysia as a desktop online.
Currently, Shopee makes money through its sponsored ads.
Website: https://shopee.com.my
Category: Online marketplace (C2C & B2C)
Monthly traffic: 10.88 million
3. Mudah
Established in 2007, Mudah.my is Malaysia's largest e-commerce platform that has classified listings on its website. However, Mudah does not help on the process of buying and selling of products. The deals are done and transacted outside of the website between the buyer and seller. In other words, Mudah does not serve as a middleman like Lazada and Shopee do.
Mudah main source of revenue comes from advertising and a service called ProNiaga where sellers can create their own personal shop on the website.
Website: https://www.mudah.my/
Category: Online marketplace (C2C)
Monthly traffic: 12.37 million
4. PrestoMall
While some might be wondering where did 11Street Malaysia go, it never went anywhere as it has been rebranded to PrestoMall. It began its operation in 2014 as an expansion of its main company in Korea which was established in 2008. It was once the second-largest online marketplace in Malaysia.
The way how they gain profit is by charging a commission to sellers each time a successful sale is made on the site. They also do sponsored ads services on their site as a way to gain revenue.
Website: https://www.prestomall.com/
Category: Online marketplace (C2C & B2C)
Monthly traffic: 8.40 million
5. Lelong
Pioneering as Malaysia's e-commerce marketplace, Lelong comes before Lazada, 11Street and Shopee. It was established in 2007 and was once become the biggest e-commerce platform in Malaysia. Despite losing its status as the top e-commerce site, Lelong is still being ranked among the top five e-commerce marketplaces.
Like other e-commerce platforms, Lelong also earns its profits by charging a commission to sellers every time a sale is created. They also sell sponsored ads to the sellers who need to promote their products.
Website: https://www.lelong.com.my/
Category: Online marketplace (B2C)
Monthly traffic: 5.47 million
6. Hermo
Hermo was established in 2012 to support the selling of Korean products like skincare and makeup. Then later, it has expanded its product range to non-Korean brands as well. A lot of people have recognised Hermo as an e-commerce platform to purchase general beauty products. What's interesting about Hermo is that they often offer discount coupons, so buyers will be able to purchase products within attractive prices.
Take note that Hermo is not an e-commerce marketplace. They gain profit based on the product's cost and selling price.
Website: https://www.hermo.my/
Category: Beauty e-commerce site
Monthly traffic: More than 718,000
7. Zalora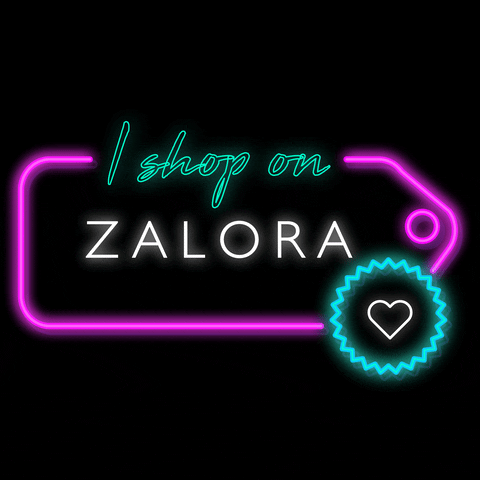 Zalora has structured its growth as the largest and fastest-growing e-commerce site in Southeast Asia (SEA) with its specialisation in fashion. They sell all sorts of fashion designs, mainly from branded names. It functions as a platform for fashion brands to sell their products online to customers who visit Zalora's website. Zalora was founded in 2012 by Rocket Internet and it makes its presence in various SEA countries which include Singapore, Indonesia, Malaysia, Brunei, the Philippines, Thailand, Vietnam, Hong Kong and Taiwan.
Zalora makes profit by charging commissions to sellers for every successful sale made.
Website: https://www.zalora.com.my/
Category: Fashion e-commerce marketplace
Monthly traffic: 1.66 million
8. Carousell
Established in 2012, Carousel is a C2C online marketplace that buying and selling process for brands or individuals easier. It was originally established as a mobile platform, then it developed a web shopping site for users to do any purchase or selling of products on the computer. Carousell allows anyone to take pictures of their products that they wish to sell and customers can chat with the sellers if they're interested to buy or to know more about the product. Carousell also serves its operation in Singapore, the Philippines, Indonesia, Taiwan, Australia and Hong Kong.
Carousell gains profit by selling display ads on its website and mobile app.
Website: https://my.carousell.com/
Category: Online marketplace (C2C)
Monthly traffic: 12.63 million
9. Ezbuy
Initially known as 65Daigou in 2010, it was rebranded to Ezbuy as a platfrm for Malaysian buyers to purchase products and items that do not ship to Malaysia. This gives the opportunity for those who want to get products that are normally sold on websites like Amazon US, Amazon Japan, Taobao and Tmall.
Ezbuy makes profit by charging buyers a service fee from the retail price of the item that is bought by the buyers.
Website: https://ezbuy.my/
Category: Daigou
Monthly traffic: More than 555,000
10. Ebay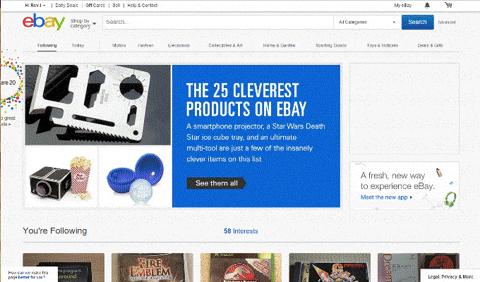 Ebay is widely known in the US and it first began as an auction and used goods marketplace. However, Ebay is working to make its platform as a general e-commerce marketplace. Despite being established in 2004, Ebay in Malaysia has not shown significant growth to become the most popular e-commerce marketplace in the country.
Ebay also gains its profit by charging commissions for sales made. They also provide sponsored ads services for products or brands that need promotion through an online platform.
Website: https://www.ebay.com.my/
Category: Online marketplace (C2C)
Monthly traffic: 1.06 million
All of the top 10 e-commerce sites in Malaysia listed above have both web and mobile app version. This has become a great convenience not just to the merchants, but also to buyers as they can buy items and products without any hassle. Shopee and Carousell especially make a strong presence in mobile commerce. Judging by the monthly traffic, it shows that Shopee and Lazada receive the highest amount of visitors which are at about 20 million per month.