Generating income is what we always want to do on a daily basis. It is always pleasant to see it flows in our bank account after spending worth of time working hard to earn what we deserve. With that being mentioned, there are two types of income namely active income and passive income. We will explain the differences in a bit, so keep your eyes glued on this page.
What is Passive Income?
Passive income is a type of side income where you will not be actively involved and spend less time in the process. Its initial steps can be daunting but fret not as it will be worth it. How does it work? Basically, you will not participate in generating income because it works on its own. The fun part is that you can do other work easily while earning your passive income.
Passive Income vs Active Income
Active income is basically a job that you do daily; it is like a routine work from 9 to 6 job where you will receive a monthly payment from the hard work you spent. In other words, you have to invest a lot of time on whatever job you are committed to.
As mentioned previously, passive income does not require to do anything close to what active income does. The procedure may take up some time in the beginning, but once it is done, you will be able to earn money as time goes by. Sounds more attractive than active income? Of course. You get to earn extra income while doing you are sleeping, exercising or going on a trip oversea, it is an ongoing activity that will add up your income continuously.
How To Generate Passive Income With Less Or No Money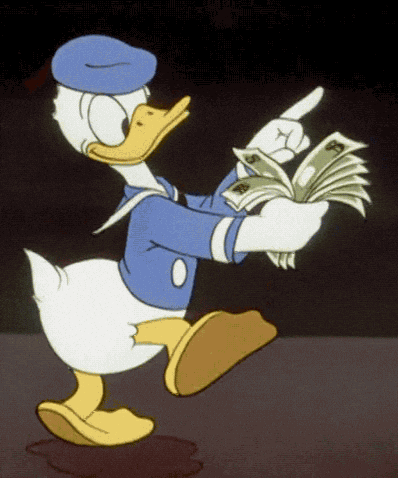 As appealing as passive income may sound, you must have wondered how you can generate it with no initial funds. Freedom in earning income can be such a pleasant thing to do, some people even quit their active income or full-time job in return for a passive one. For a starter, you could experience unsureness on where and how to begin, especially when you do not really have much money.
There are various income ideas that are passive and yes, it is possible for you can start even without any initial funds. Below are some of the ideas that can be relevant for you:
Produce Informative Products
This will cost you nothing but your expertise. If you are skilled in any course or subject where you can come out with a product description, you can create an online course or eBook and sell it online. It must be something that you really understand so that the content you are going to produce can be comprehended by your readers.
Write An eBook
Besides the descriptional type of eBook, you can also write down your own piece and publish it digitally. There are many platforms where you can publicise and sell books online. This kind of self-publishing idea can be big if you are interested in writing. For example, Kindle eBook. If you send your manuscript, Kindle will set the format and help you design your cover book. The best part is, it will cost you zero cent. Let's say your Kindle eBook is priced at $2.99-$9.99, you will get a 70% royalty on each book sold. If it costs lesser than that, you will get a 35% royalty.
Market Your Photos
If you are skilled in photography and there are some photos that you find worth to be sold online, then just go for it. You can earn an amount of money by
selling your stock images
online. The commission rates differ depending on the platform you use to submit your photos. Instead of people discrediting you as the photographer, you can earn income by selling your photos to many people online.
Make Notes and Sell Them
Who says a student cannot generate an income? Well, if you love jotting down and mapping good class notes, you can compile all of them and sell online. Admit it, many students just love to refer to other students' notes because it tends to be easier to understand. If you are an excellent student who writes notes diligently, you can create a compilation of notes, digitalise and make it available for purchase online. You can do your effort by promoting it to your classmates and coursemates who need help on their studies.
Rent Out The Extra Room
If you have a room that you do not use at home, you rent it out to those who need it for a short-term rental.
Airbnb
is an ideal platform where you can share the room online. This platform has become bigger each year and people often browse through it as another option for accommodation beside the hotel.
Types of Passive Income in Malaysia
In this subheading, we are going to list down several types of passive income that are commonly practised. We have sorted them out into four types as below:
Property
You can make a profit by renting out your property to people. With this, the tenants will pay the amount they required to pay to you according to the contract made between two parties. But you have to make sure the rental payment has to exceed the amount you pay for the property.
Tips: You can apply are to get a property that is strategically located, do a cosmetic construction or renovate it and get help from a trusted agent for other proceeding matters.
The benefit you get by renting out the property is you will get tenants during the mortgage, technically you will not pay any penny out. As for the downside, the start-up cost can be high and when tenants back themselves up.
Intellectual Property
Intellectual property comes in many forms. They are doable and practical for you if you really put a great effort on it. Some of the examples include websites, books, songs, videography, photography and creating software. You can make all of these available for purchase online to earn profits. Marketing strategy is also needed since you need to advertise your products for views on the net to see.
Tips: Proper research is really important because you have to know what is currently in demand. Since intellectual property can be a little sensitive, make sure you do not copy and steal other people's work. Target the right people, get the best platform to sell your items and once everything is done, you will earn royalties from purchased items.
The benefit is that you can start with a very low start-up cost and the only possible downside is the competition. There are so many people selling the same stuff online, lack of advertising will not give effective measure on the profitability.
Low-Medium Risk Investment
Low-medium risk investment is the most popular type of investment. As the name suggests, it serves low risk to investors from losing too much money throughout the time. The examples include Real Estate Investment Trust (REIT), ETF (Exchange-Traded Funds) and  mutual funds like ASB.
Tips: Choose which platform you wish to invest and see how it will affect you for a long-term plan. Invest a good amount of money for it, be it yearly or monthly.
The benefit is that low-medium risk investment is hassle-free where you can register in without much of a trouble. The downside is you cannot do much control.
High-Risk Investment
This type of investment can be tricky. If you signed up for it, there will be possibilities for you to experience a large percentage of loss of capital and a relatively high chance of devastating loss. Some of the examples are a stock investment and P2P (peer-to-peer) lending platforms.
Tips: Do proper research and avoid scams since there are quite a number of illegal investment activities out there. Understand the idea and procedure before deciding because once you gave up your money, there will be consequences.
The benefit is that you can possibly get a 100% or more return on investment. The downside is that you have to always be prepared on not getting your money back.
Multi-Level Marketing (MLM)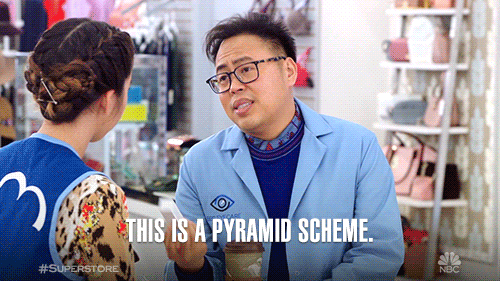 MLM is a marketing a passive income strategy for sales companies to get the existing distributors to recruit new distributors whose payment will be earned through their recruits' sales percentage. The distributors also make a profit through direct sales to customers. MLM is also popularly known as pyramid selling, network marketing and referral marketing. There are many MLM companies available, but you have to do your own research on how reliable they can be. Creating a network does not happen overnight, it requires effort and time.
Create Digital Products and Market It Online
With this type of passive income online, everything can be attained on the internet. You can easily earn money online in Malaysia. Internet stores countless and all of the things that we need. That is how everyone can get information just at fingertips. You can benefit any online platform to promote your products, photos, videos and many other types of digital products that you can advertise online using various digital marketing strategies. One of my favourite is doing affiliate marketing using
SEO marketing strategy
.
Referral Type Investment
Referral type investment is a type of passive income where you promote the investment to potential investors. Although scams could happen, there are some that are legit. People who practise this make money for the ones who sit on top of the pyramid. If you are planning to involve in referral type investment, choose a proper channel and work hard to get more referrals. Only through referrals, you will be able to earn more income.